About us
Engraph Italia srl collaborates with the main EPC companies worldwide, on large volumes of project documents and information. We provide support in the management of information through working teams trained in accordance with your corporate organizational practices, aimed to achieve the highest quality standards. We meet the specific needs of each project in full compliance with the general policies and governance requirements of the entire organization Modern engineering companies manage an exponentially increasing amount of information, that needs to be corrected, updated at all times and readily available. At the same time, everyone is struggling with budget constraints, aggressive timing, and higher external collaboration requirements. Our company is aimed to support in document management by offering customized solutions to open a fast track for the modernization of your business. We are the solution for sharing and managing all critical matters in engineering business, regardless of documentation format. (paper or paperless). We work the continuous flow of technical documentation across processes throughout the entire lifecycle: from document check to record. We handle versions, create and track complex document structures with revision management. We bundle documents and files by collecting them in mechanical catalogue which include hard and electronic versions.
DOCUMNET CONTROL ACTIVITIES
PAPER AND ELECTRONIC ARCHIVES
01
Document Control Activities (Engineering and -Vendors)
Document control activities
We can support for:
– Managing flow of technical documentation produced by engineering, project management and construction staff in order to ensure its correct identification in compliance with business standards and common engineering practices;
– Receiving and assigning codes to documents prepared within the company or from suppliers in accordance with requirements;
– Transmitting official documents, externally and internally, in line with distribution matrices defined by pertinence;
– Recording and archiving documentation in the dedicated system shared by project departments, contractors, suppliers and consultants for the construction activities control;
– Disclosing and recording any comments to official documents issued from third parties;
– Constantly updating the records of approved documents and drawings in the proper archive and file server ensuring easy and total traceability
We ensure that all official documents are properly verified and issued within the scheduled time without mistakes in file naming, revisions, transmissions, etc. before their archiving.
We guarantee that controlled copies of approved documents and drawings are provided to authorized personnel, contractors and suppliers.
Our document controllers have good knowledge of English and good computer skills (MS Office -Word, Excel, Outlook; AutoCAD, Adobe Acrobat…)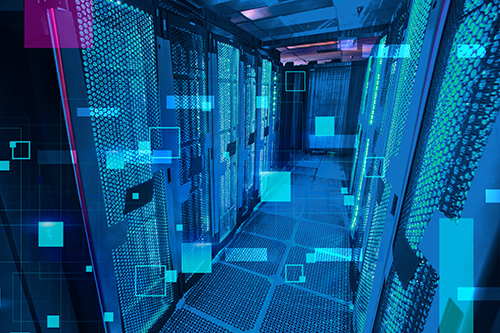 02
Database
Our database are customizable templates for a multiple scenarios.
We can help you to create your own database by adapting it perfectly to your business, as well as your electronic catalogue, starting from the management of your workflow up to the visualization and organization of your documents in the way you want.
We can create forms, views and graphs that match your needs to store, filter, sort, group even large amounts of data.
We create reports by choosing from different ways to view your results.
We ensure compliance to client quality policies:
– by helping to automate work processes.
– by enforcing standards quality in documents categorization
– by improving performance through an efficient access to information
03
Paper and electronic archives
We handle versions, create and track complex document structures with revision management. We bundle documents and files by collecting them in mechanical catalogue which include hard and electronic versions.
04
Editing & data entry
Standard models & templates preparation (word/excel/autocad):
– insertion of logos, corporate name and property
– formatting of text (main points)
Project technical documentation (word/excel/autocad):
– editing of documents in compliance with project requirements
– documentation formatting based on styles applied to the standard forms
– documentation updating
Generic tasks:
– typing of letters in compliance with company and project rules
– correction of pdf documents
– pdf files conversion to natives (word/excel) and full formatting based on std formats completion of excel tables and links insertion
– completion of excel tables and links insertion
– interactive pdf formats preparation
– documents crosschecking (word/excel/pdf)
05
Support Procurement
We provide support for material procurement activities that take place on the various projects and that are focused on the exchange of information and commercial documents with the suppliers involved, in total compliance with project requirements of confidentiality and secrecy. Specifically, the activities focused on:
Order Management
– drafting of project orders
– collection of PO from originators (buyers)
– conformity and completeness check of P.O. as per company and project requirements
– verification of correctness of pertinent requisition and assigned VENDOR details
– preparation of copies with/without prices for proper disclosure as well as confirmation copy properly identified
– full PO printing
– collection of PO signatures for formalization and issuing
– recording of electronic files in dedicated area
– monitoring of confirmation copies reception for acceptance by vendors, conformity check, internal registration, and disclosure
– correspondence with Suppliers for submission of required contractual documentation (Insurance, etc.)
– compilation and updating of the MR STATUS including all data of each order/vendor and relevant correspondence
– periodic formal issuance of the MR STATUS REPORT
Confidentiality Management, consisting of:
– collection of all requests for Confidentiality Undertaking sent to suppliers supported by appropriate documentation
– preparation and updating of logs including all involved suppliers' data, correspondences, etc.
– compilation of CU as required and forwarding to suppliers
– monitoring of reception of countersigned and completed CUs by Vendors
– vendors expediting
– printing, checking and storing of received documentation
Client
Our Customers are leading international players in Engineering & Construction, Technology & Energy Business Development with a focus on hydrocarbon processing industries (Oil & Gas, Petrochemical and Fertilizers) and competences in Power Generation and Infrastructures.
Contact us
If you don't find the information you are looking for, do not hesitate to contact us.